I'm not sure of the technical name. It's my nephew Cody's recipe. Basically it's just spaghetti wrapped in cresent roll dough. YUM!
What you do is make the spaghetti like you normally would.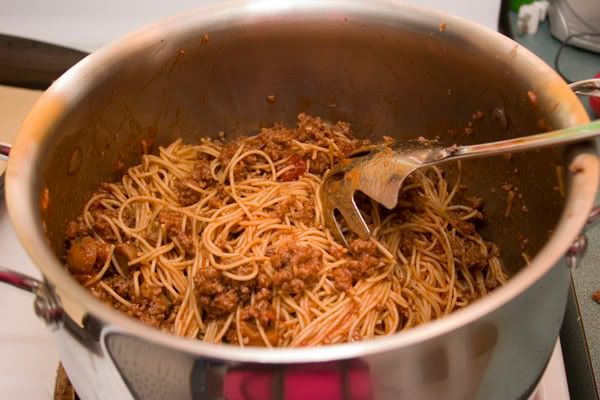 I used the recipe creations dough by Pillsbury. 2 cans of it. I pinched them together in the middle to make one long sheet on the cookie sheet.
I then put spaghetti in the middle of it going from left to right.
Then from the top and bottom cut strips to kinda tie over the top of the spaghetti. I just really did my own thing there cause I couldn't really follow my SIL's directions to understand what she meant. haha
I cooked it on 375 degrees until the cresent was light brown. You can put whatever extra you want with the spaghetti. I just did whole grain spaghetti noodles with chunky mushroom sauce and hamburger meat. I added cheese over the top of it after it was cooked.